Comments Off

on Seeds Staff Picks: April
Seeds Staff Picks: April
Here's what the Seeds Staff is into! Volume 6, Issue 13: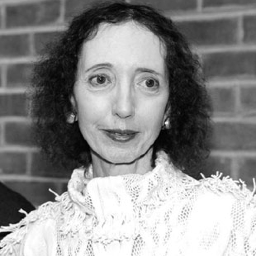 @JoyceCarolOats | Twitter feed
James Crowl | Seeds Entertainment
You may know Joyce Carol Oats as one of the greatest literary minds in recent years, but you may be surprised to hear she's taken her talent with words to the twitterverse, and she does not disappoint. Oats displays all the witty sarcasm and scathing societal observations she's become famous for, just this time in 140 characters or less. And while her thoughts often seem too complex to be condensed to such a short character limit and take some time to decipher, being able to say you understand Joyce Carol Oats' twitter feed is a pretty nifty feather to put in your hipster-cap.
[divider height="40″]
Amu Manu Ramen Bar | Downtown Lincoln
Sam Egan | Seeds Entertainment
        I had been waiting for this exact restaurant since the moment I started going to UNL. It's not a sushi bar, it's not a pan-Asian buffet; it is a standalone Japanese ramen bar located on the corner of Centennial Mall and O Street, where Oso Burrito used to be.
        The only thing they have right now are soups, in which diners can get either ramen or udon noodles, or tofu in a variety of broths. Also, everything on the menu is $8, which might seem steep for a bowl of soup but, trust me, it's worth every penny.
[divider height="40″]
QuizUp | Application
Allison Lee | Seeds Entertainment
Obvious from the app's title, QuizUp is a game of seemingly endless quiz challenges. With nearly 500 different category options, friends and random strangers from across the globe can battle each other in anything from Harry Potter trivia to World History knowledge. It's all about speed, as the person who clicks the right answer first is awarded the most points. This app really tests your knowledge of the different topics; I myself was even stumped on a few spongebob questions, and I KNOW spongebob. If you download this app today, I personally guarantee that you will be kissing any meager social life you've managed to achieve goodbye! You will not be able to put this app down after you've played one quiz, but you will feel like a total badass when you destroy little Jimmy Miller from Canada with your embarrassingly extensive expertise in "How I Met Your Mother" quotes.
[divider height="40″]
Grand Budapest Hotel | Movie
Claire Wiebe | Seeds Entertainment
I basically would love anything made by Wes Anderson, whether it was a cute, bittersweet movie about first love or a crumpled napkin discarded on the side of a slushy road in mid-February. Suffice it to say, my expectations for "The Grand Budapest Hotel" were really high. Luckily, it did not disappoint. The style is classic Wes Anderson, with bright colors, vintage costumes and décor (the movie is set in 1932 and 1968), and shots framed like paintings. The sets also look like paintings, and the hotel is often shown as a two-dimensional model. It's also probably one of Anderson's funniest films-it's almost farcical. If you like World War II references, stories about first love, cat jokes, moustaches, baked goods, art, and friendship, "The Grand Budapest Hotel" is a perfect way to spend an evening.
[divider height="40″]
Captain America: The Winter Soldier | Film
Matt Knapp | Seeds Entertainment
Captain America works with S.H.I.E.L.D. to bring justice to criminals and make the world a safer place. But, when he learns that S.H.I.E.L.D. is helping Hydra, a company that plans to kill millions to scare people into safety, he must fight against many of those that served by his side to protect others and himself in this highly anticipated sequel to Captain America: The First Avenger. Don't let your thoughts on the first movie deter you; the sequel delivers in every way The First Avenger could not.
[divider height="40″]
Settlers of Catan | Board Game
Corey Oldenhuis | Seeds Entertainment
Though it's set in the fictional land of Catan, this board game doesn't deal with obscure characters or weird magic spells, but rather prides itself on being deceptively simple: wood, brick, stone, sheep, and wheat. Those are the desirable resources and corresponding landscapes. Sounds pretty lame in theory, but the intense nature of resource trading among players combined with the ambition of building your empire (settlements, cities, roads, ports) make this game a home run helluva time—assuming you're the type to kick back, sip a few cold ones, and give board games a chance once in a while. The games rules are super easy to learn, and cheap expansion packs are available to boost the number of players.
[divider height="40″]
Anis Mojgani | Slam Poet
Brenna Dittmer | Seeds Entertainment
Anis Mojgani isn't usually a name that is often tossed around casually in conversation, but to the world of slam poetry, it's golden.
After winning the National Individual Poetry Slam in 2005 and 2006, Mojgani gained an incredible following. Through his published works and live performances, he's able to connect with a wide variety of people and create a brilliant, universal vibe with his writing.
To merely describe the feeling of listening to the beat of his words and flow of his lines when he's on stage doesn't come close to doing his poetry any justice. "Rock Out" is one piece in particular that can be listened to and read hundreds of times without losing any of it's magic and will, without a doubt, inspire you for years to come.
Anis Mojgani's genius is one that is beautiful and extremely hard to come by, and if you ever have an opportunity to check out any of his poetry, his words will do nothing less than truly feed your soul.